Integrating Research and Practice: PLTL in Action
Hosted by Northeastern Illinois University in Chicago, Illinois
Thursday-Saturday, June 1-3, 2017.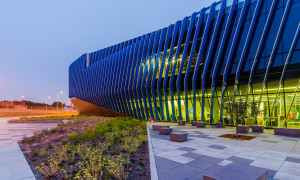 The Peer-Led Team Learning International Society's (PLTLIS) Sixth Annual Conference will explore the challenges instructors, administrators, and students face, and their solutions in developing leaders in the changing landscape of education and the workplace.  The concept of training undergraduates as effective facilitators of learning is a tested transformative pedagogical strategy and a driving force in educational research. Colleges and universities hold the responsibility to develop these undergraduates to enter the work force, pursue further education, and to be leaders in their intellectual and geographic communities. Leaders are fostered in environments where differences in people are embraced, allowing for cultivation of the connections among differing perspectives.
 Conference Speaker |  Conference Program | Oral Presentations & Workshops Abstracts | Poster Presentations
Jose Luis Alberte, Chair, Conference Planning Committee
Marcelo Sztainberg, Host
Location: Northeastern Illinois University, Chicago, Illinois