Lucille Burnett Garmon
(1936-2015)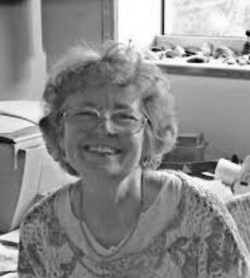 Dr. Lucille "Lucy" Garmon, Professor Emerita of Chemistry at the University of West Georgia, and Board Member of the Peer-Led Team Learning International Society, died October 17, 2015. One of the early practitioners of PLTL, she was the cornerstone of the practice at West Georgia. Her guidance and leadership in chemistry education using the workshop model in its earliest days, made her an early champion of undergraduate education.
 Even after retiring in 2002, Lucy continued to teach and conduct collaborative research in STEM education and practical chemistry. Never satisfied with the status quo, Lucy continued to grow her successful teaching program and to incorporate the latest in educational research. She herself contributed greatly to our understanding of how PLTL best functions. Her research directly addresses the effect of workshops on student learning and progress.
 She was married to Dr. Gerald "Jerry" Garmon, who predeceased her in January 2015, and is survived by a son, Steven Meredith Garmon, and a daughter, Alizon Margaret Garmon, and six grandchildren.